Welcome to North Bluff Animal Hospital
Your Veterinarian in White Rock, BC
Call us at 604-531-0771
Concerned about your pet? Call us right away at 604-531-0771!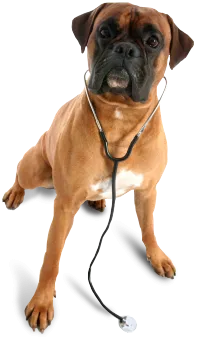 As a family owned practice, we at North Bluff Animal understand the importance of the health and well being of your family pets. Our goal is to provide your pets with the care they deserve, and to provide you with all the necessary information and involve you in the decision making process.
Since opening in 2001, Dr. Manjit Kaler has emphasised client communication and education. This approach to veterinary medicine has helped North Bluff Animal Hospital grow over the past 14 years and has built an informed, happy and loyal client base. We believe that with this philosophy along with the combined experiences of Dr. Manjit Kaler and Dr. Randy Kaler we can provide the optimal veterinary experience for you and your pets.
North Bluff Animal Hospital is a full service small animal hospital. For a complete list of the services we provide please look at our SERVICES section or call us at 604-531-0771. We have many resources available to you to ensure the care of your pets deserve. Please feel free to browse our site, particularly the informational articles. Veterinary care for animals is ongoing nutrition and problem prevention, so becoming knowledgeable about preventative pet care is essential to the ongoing success of your animal's health. If you have any questions, call 604-531-0771 or email us and we'll promptly get back to you. North Bluff Animal Hospital is very easy to get to -- and you can find directions on our Contact Us page! We also welcome you to subscribe to our newsletter.
At North Bluff Animal Hospital, we treat your pets like the valued family members they are.
Dr. Randy Kaler
White Rock Veterinarian | North Bluff Animal Hospital | 604-531-0771
13971 North Bluff Road
White Rock, BC V4A1P8
---